Planning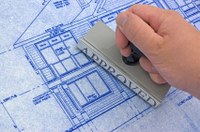 Building Codes
Adherence to standardized state- and national-building codes
Building Permit Application
Apply for a building permit.
Dog Tags
Read about dog tags and how to apply.
Sign Permit Application & Regulations
A sign permit is required to verify that  placement of signs, window signs, and wall signs comply with their advertised use.
Variance Request or Zone Change Request
A variance is an exception to land use regulations, for example if you want to have a business in your home.